Whole-house integrated customization creates unrestrained exquisiteness and freedom, and makes everyone feel different.
At Central Park View, the owner has extremely high requirements for life and home quality. For the owner with great artistic taste, his expectation for an ideal home is interpreted as unrestrained exquisiteness and freedom through Louvre Integrated Customization.
This is China's first home experience hall with 100% imported furnishings. The wise and leisurely lifestyle is expressed thoroughly here, as the hall has gathered the inspiration and wisdom of Louvre and four world-class designers and the home owner's expectationss.
The integrated customization team has applied their rich design and management experience, and understanding of materials to this space of 520 square meters through elaboration, and created a dream home for the owner.
After 550 days of hard work, every corner of the hall is just like an artwork. Every aspect, from the space, top technologies, strict material selection, careful matching, to the intelligent home system, mirrors ingenuity. The hall has set an example of top-class integrated home customization.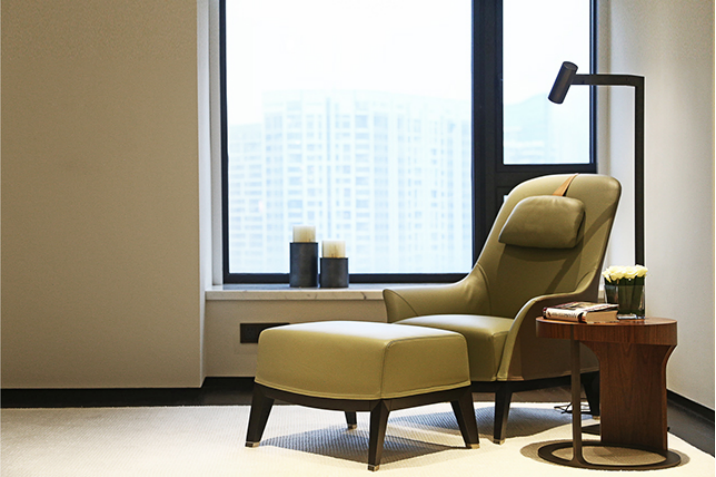 A comfortable, harmonious and tasteful home is created around life, home and love to present noble and luxurious living experiences. The hall has adopted a steady and majestic mixed tone of brown and white adorned with red dots. The Italian Giorgetti furniture, textured solid wood wall panels and concise marble are well matched with each other.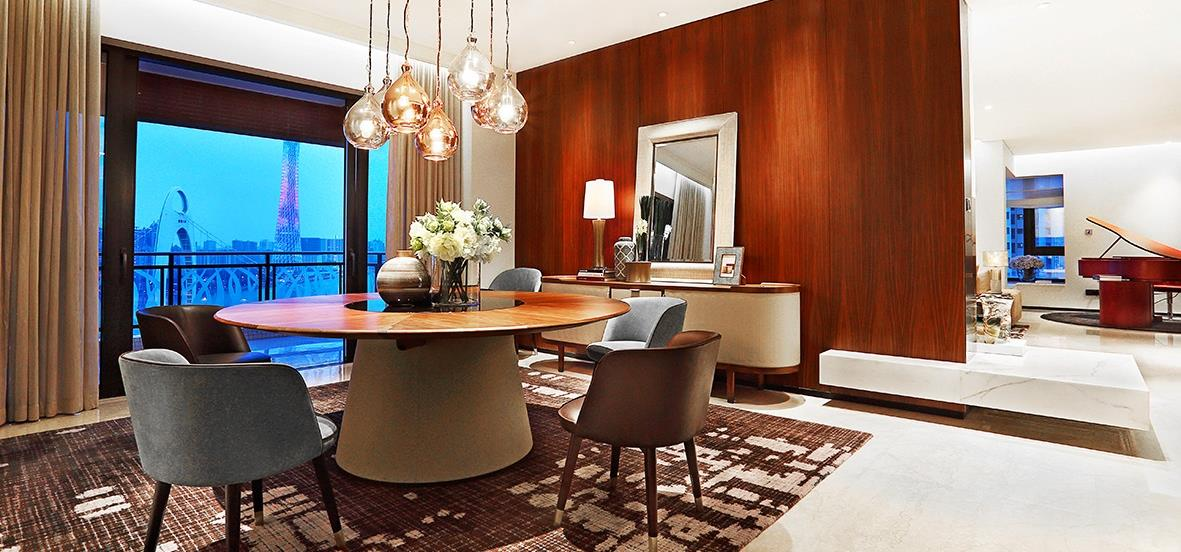 Texture is a true aesthetic feeling, as reflected in the brownish red teakwood-finished customized cabinets and solid-colored stone pieces, creating an ultimate aesthetic experience either lively or freely.
Textures in details interpret luxury best. Made manually by craftsmen, they stand the test of time and critical eyes. The reserved and demure style is a simple and low-key space expression in contrast to extreme splendor.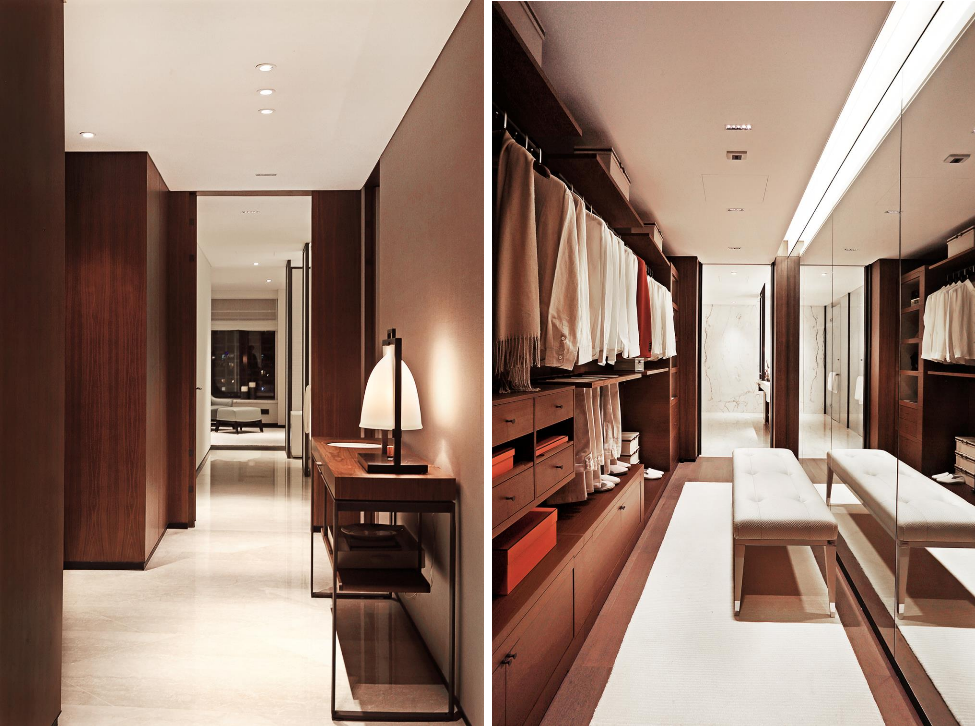 Large white areas are decorated with stones with elegant white-gray grains, giving full play to materials. Here, less is more. The return to the conciseness of materials reflects the understated luxury.