The true luxury of the interior is not just about a fancy surface, but the exquisite details that stand up to scrutiny.

At the Bayview, the owner loves Fendi Casa. Behind the luxurious furniture, a simplified layout is required. To cater for the owner's preference, a luxurious yet delicate ideal home is created by Louvre Integrated Customization.

The integrated customization team has applied their rich design and management experience, and understanding of materials to this space of 300 square meters through elaboration, and made a dream home for the owner.

The integrated customization concept is to reinterpret Fendi Casa built on humanity-based design and luxury, and create an imaginative living space and an incomparably enjoyable place.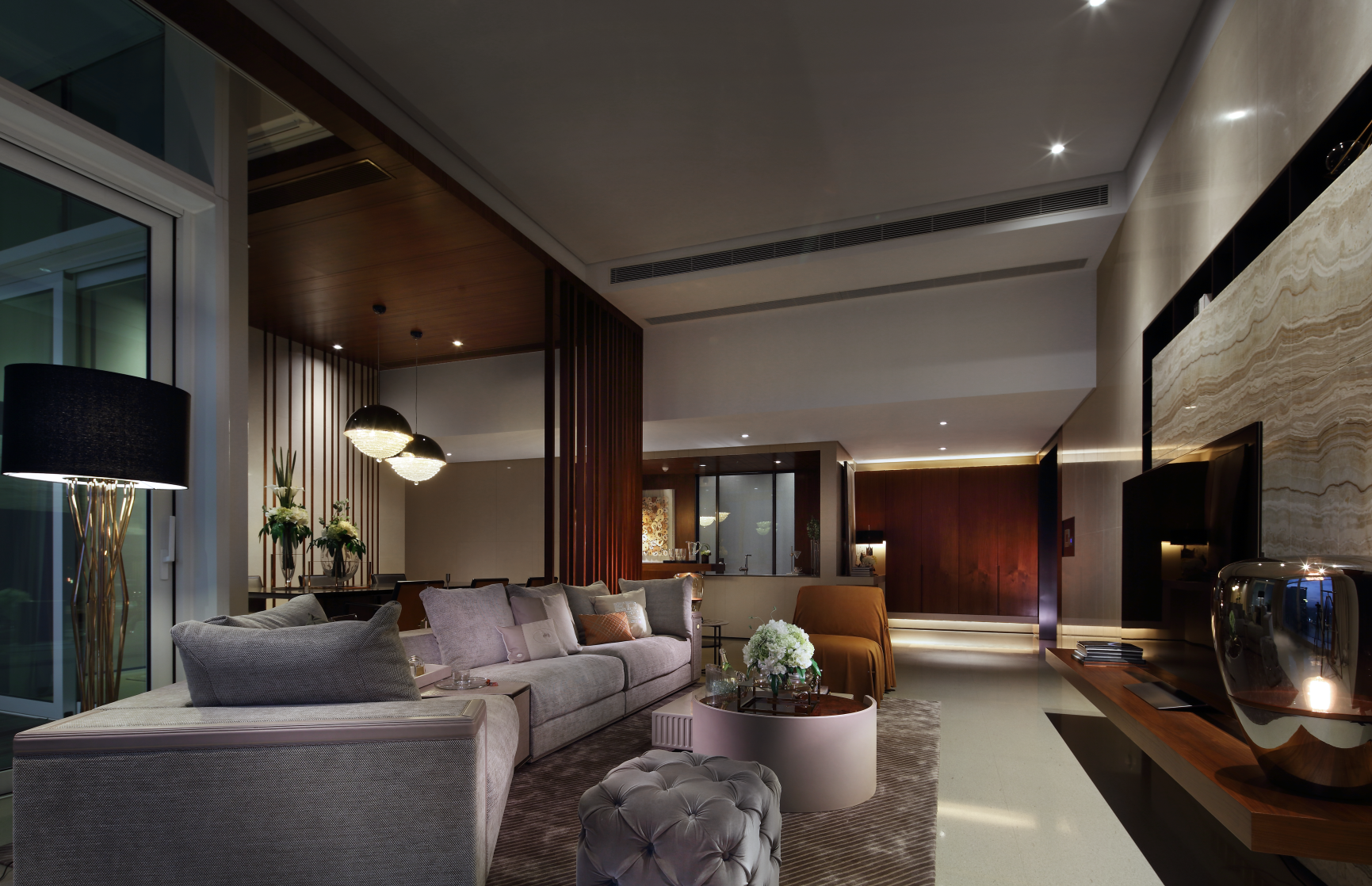 Here, every aspect of the space layout are well designed and produced to achieve a multi-layered balance, from lamp selection, lighting and contour control, the extensive use of high-quality wooden finishes and stones, to the arched transition of the furniture to visual effects of different perspectives.

However, such effects are traceless and not aggressive.

Every detail is as perfect as possible to present not only luxury, but also a timeless chic and a noble manner.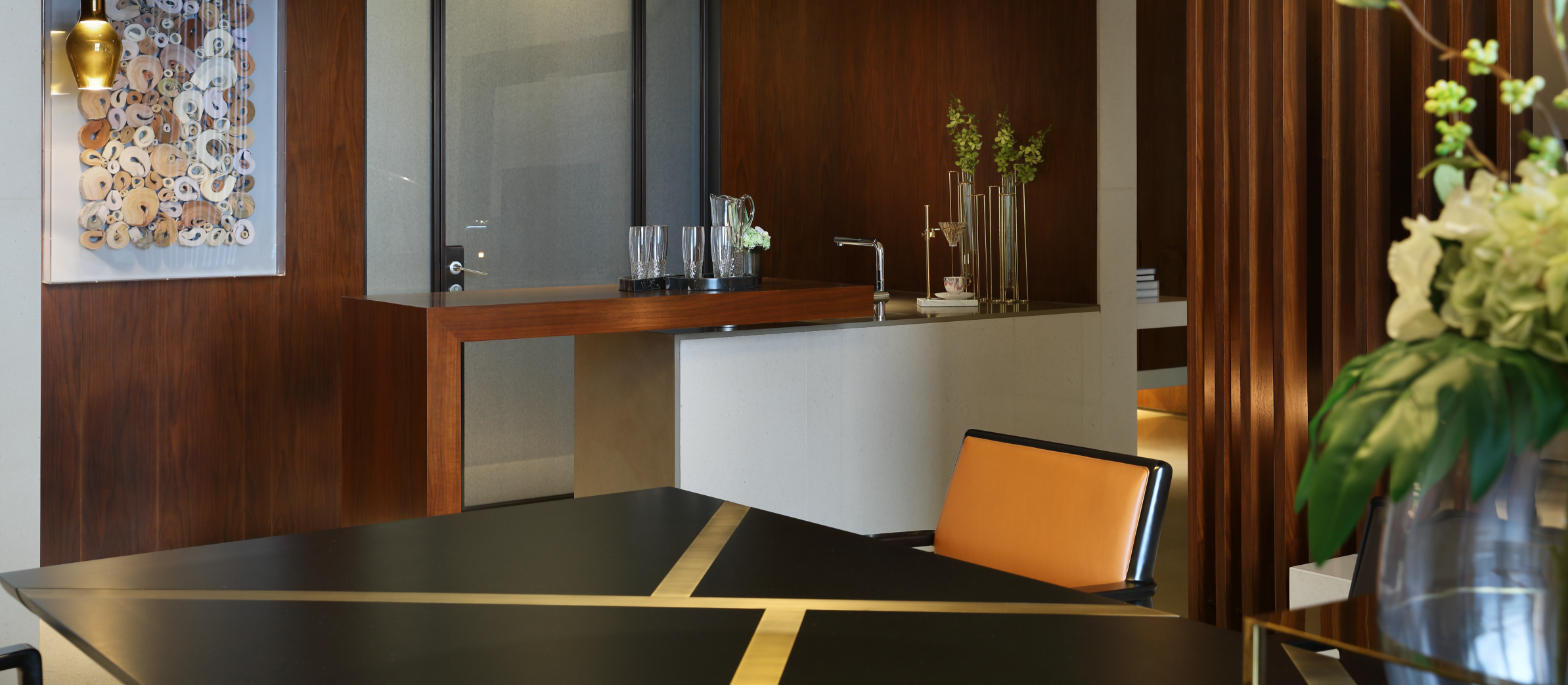 In line with the overall lines and colors of the whole space, concise yet highly layered materials create a quiet and implicit space power. The modern furniture and the seemingly random layout create a free lifestyle.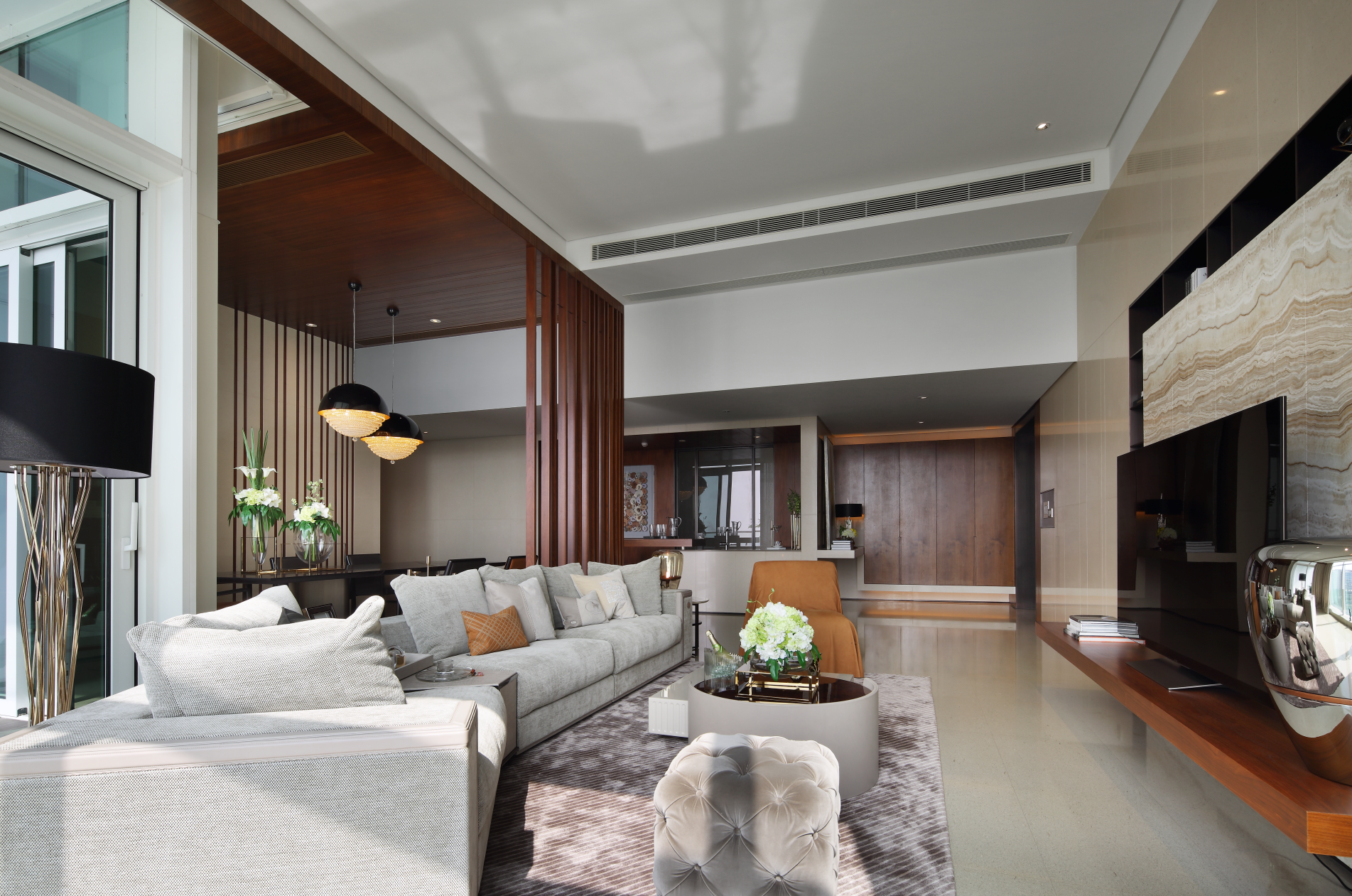 The natural wooden finishes and simple stones highlight the relationship between inclusiveness and conciseness, and enrich the structure and hierarchy. The ceiling and background look refreshing along with the lighting and sunshine.

The porch in a modern background combines traditional and modern elements in a small space, which looks unconventional yet not obtrusive through a synergic interaction!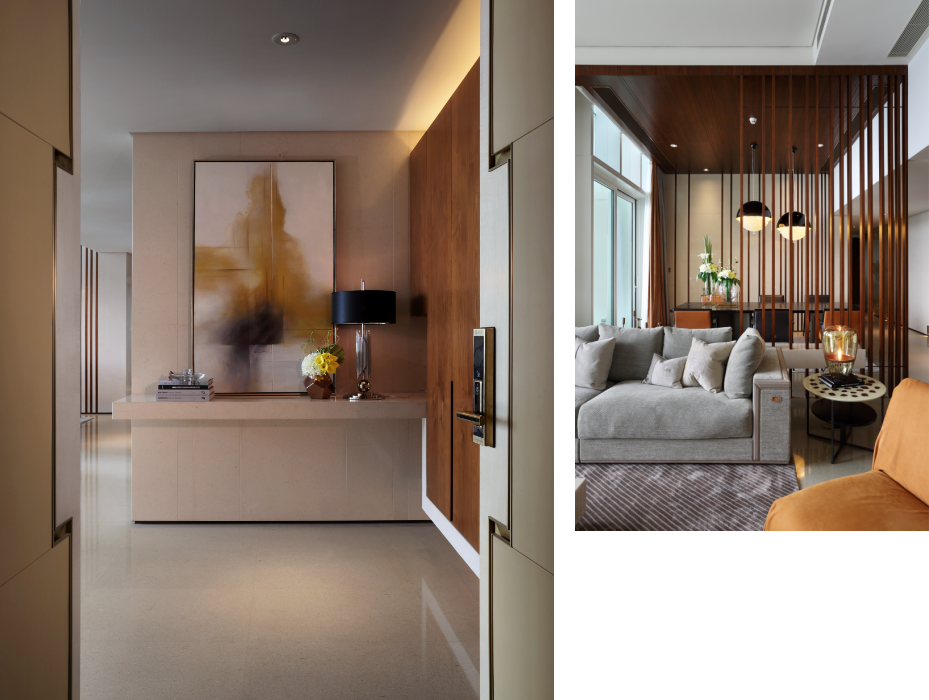 There is no intentional pursuit for excess or luxury. The most important point is to use things just right.

Compared to maximum, minimum is often graceful and comfortable.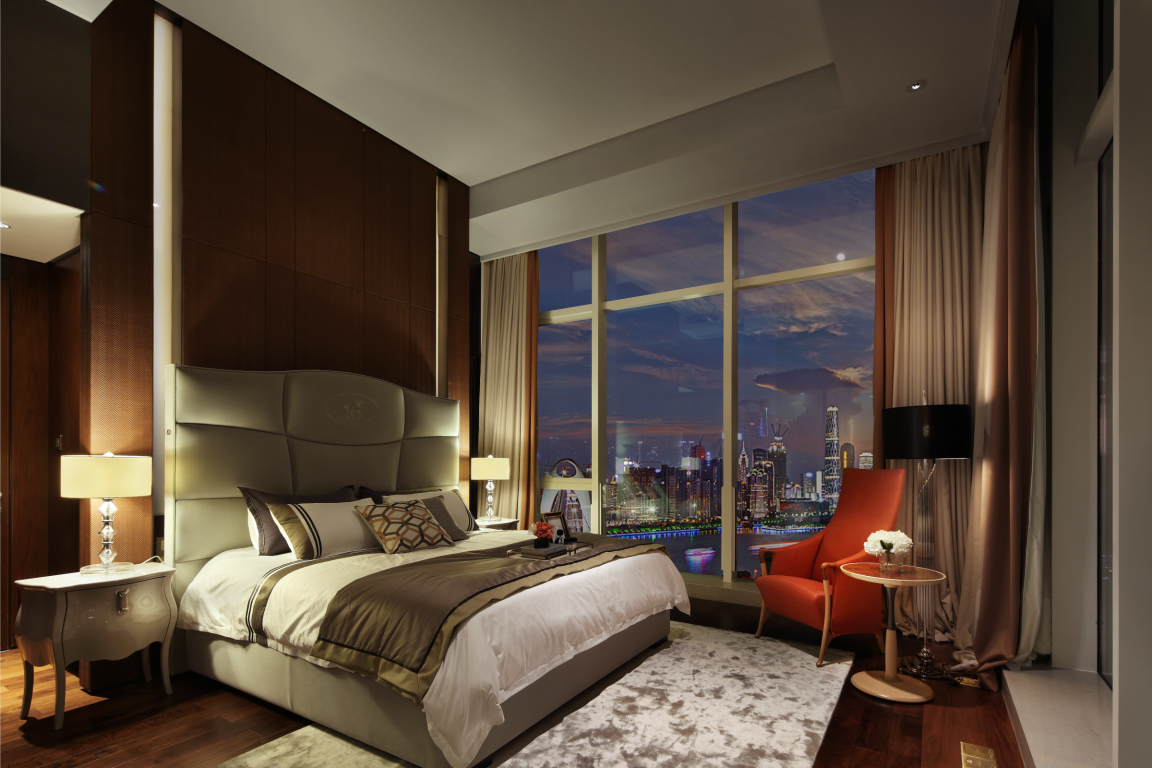 The study is always inspiring and soothing. Just opposite to the living room is this thoughtful area.

The strong framework is cascaded to create regular vertical partitions to contain every item.