Integrated customization takes the environment into life and life into the environment.

The Peach Flower Island park-view villas are a synonym of French-style romance, refinement, texture and affection.

The French-style park-view villas are integrated by the Louvre integrated customization team as the need for fusion and coexistence between life and the environment.

The integrated customization team has applied their rich design and management experience, and understanding of materials to this space of 600 square meters through elaboration, and made a dream home dreamed for the owner.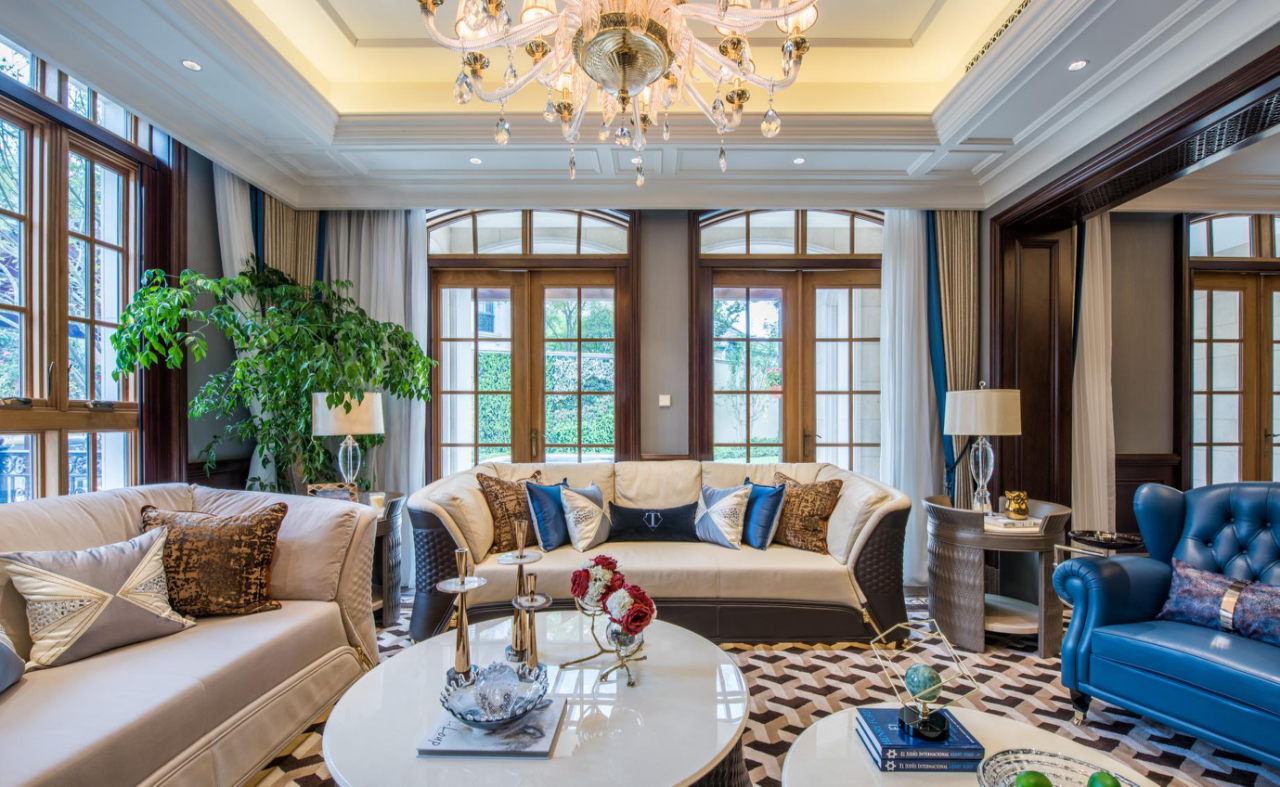 The skills of space utilization in interior and soft decoration are reflected in all materials and design aesthetics. There are not only Italian brands like Turri, Bentley, Fendi, Baxter and Visionnaire here, but also imported wallpapers, wooden floors, handmade wooden finishes, and well selected furnishings here. Interior hard decoration and furniture coexist in harmony, and none of them is aggressive.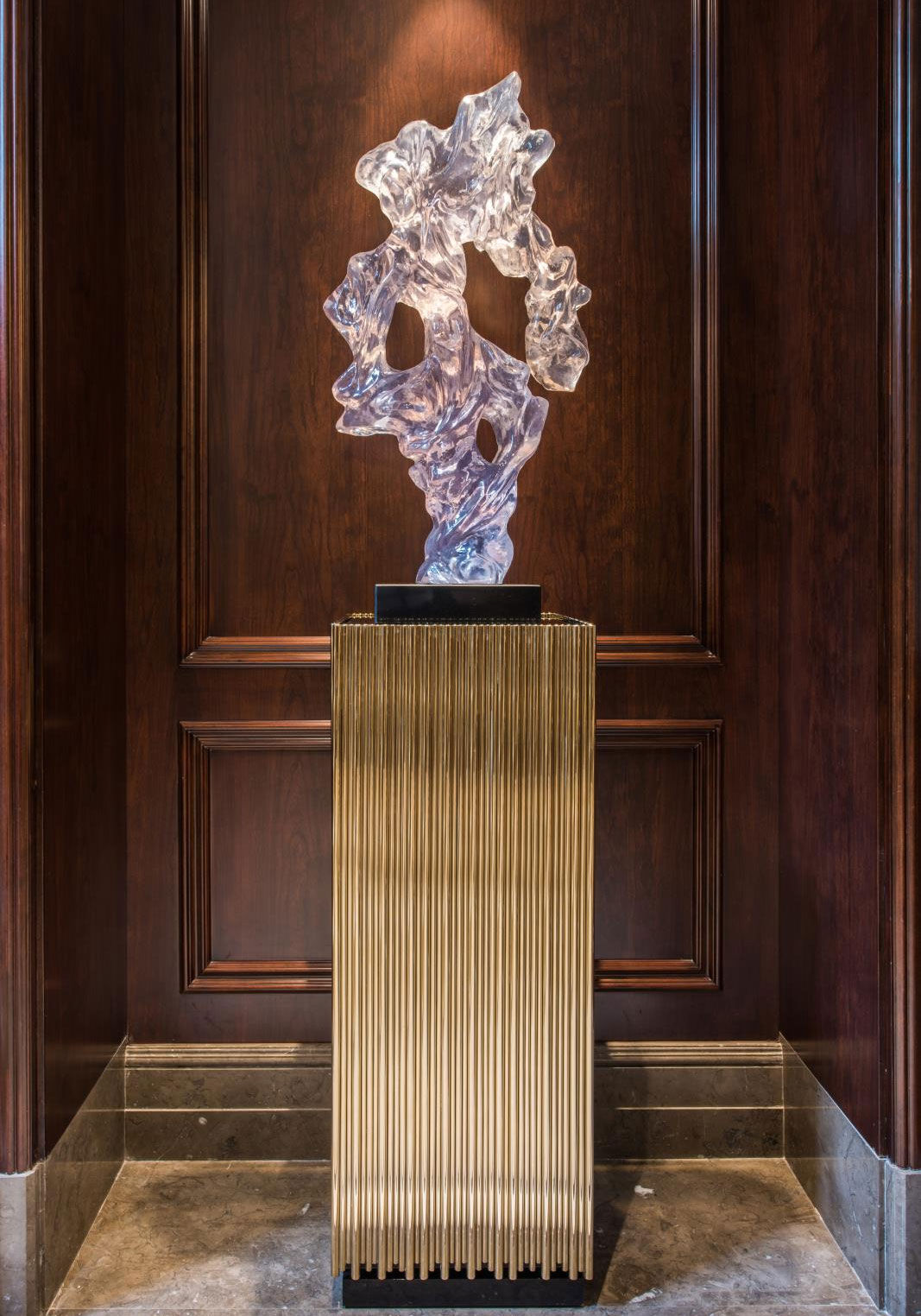 The living environment has been simplified to suit all living scenes of the family members. Every part of the space was conceived and created to blend with the owner's individuality and attitude to life. Except the future, every lamp, stone, pedestal or piece of flooring reflects the humanity and lifestyle pursued by integrated customization.
In the master suite, coated oak flooring is matched with richly grained grayish purple wallpapers and gentle wooden finishes as the waistline to create a balance between sensibility and rationality, and a combination of craftsmanship and texture.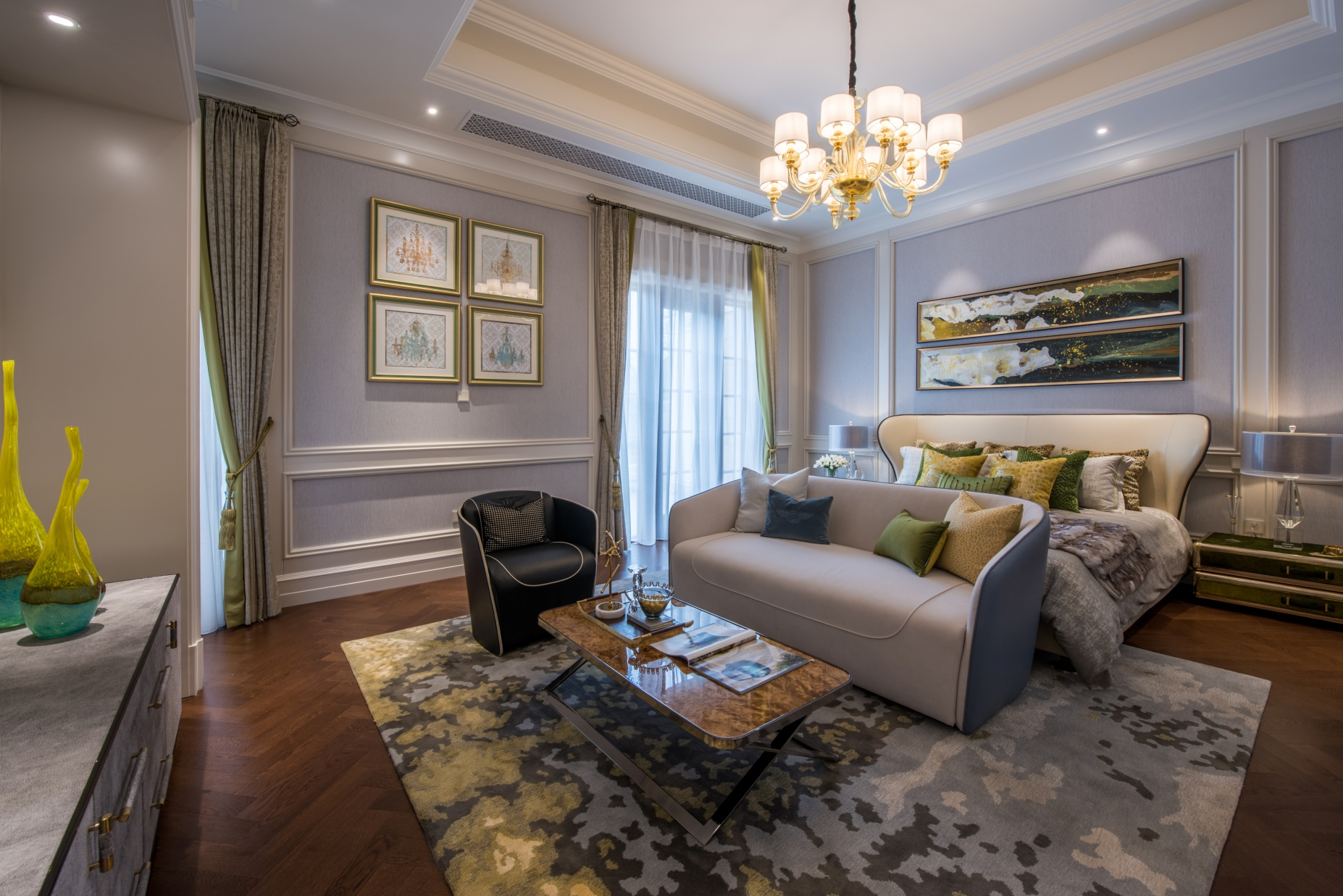 Marble and wood are used throughout the space to create a leisurely, tasteful and non-depressed atmosphere.
With love in our hearts, we have been carefully observing all details of life, as can be reflected in the customization of the ultra-large cloakroom.